Toro Micro-Master Touch® Controller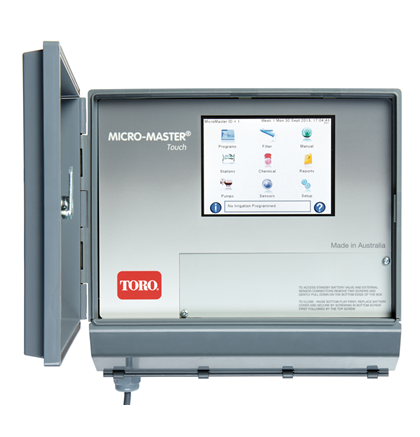 The Micro-Master Touch® is the newest addition to the Toro range of irrigation controllers for agricultural and commercial applications.  our goal was to develop a controller that takes advantage of new communications options whilst not costing the earth. This resulted in the Micro-Master Series Controller being re-designed from the ground up, to incorporate many new features and enhancements including expandable station counts, support for chemical injection and multiple pump sets and filter banks. 
All displayed on a full colour, user-friendly LCD touch screen display, Micro-Master Touch will easily upgrade your existing system. It supports wireless communication with field based units, meaning no trenching and no wire, therefore saving you time and money.