Toro Precision™ Series Spray Nozzles with PCD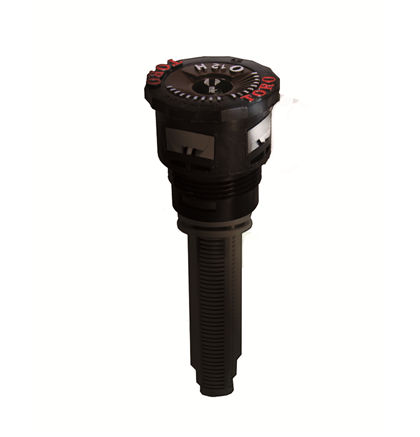 Toro's Precision™ Series Spray Nozzles are the most complete and efficient spray nozzle line available to help irrigation professionals manage water use, eliminate run-off and reduce customer water bills.

The Precision Series Spray Nozzles' 25mm/hr precipitation rate ensures that water is applied more slowly and evenly without sacrificing landscape health. All nozzles come with a Pressure Compensating Device to maintain optimal performance even when inlet pressure changes.
These nozzles are available in a wide selection of arcs and radii, as well as male and female threads, making them ideal for large scale installations and retrofits.
Maximise irrigation efficiency 
The Precision PC Spray Nozzles deliver an industry leading 25mm/hr precipitation rate. The unique method of projecting water significantly reduces the amount of water required to reach each radius and better matches soil infiltration rates. Compared with other leading brands, the lower precipitation rate and high distribution uniformity make the PSN PC the most efficient nozzle from 1.5 - 4.6m.
| | |
| --- | --- |
| Radius | 1.2m - 4.7m |
| Operating pressure range | 275-450 kPa (maximum - 500 kPa) |
| Flow Rate | 0.24 - 9.9 Lpm |
You May Also Like