SGR-13 Handle Bar Stump Grinder (22615)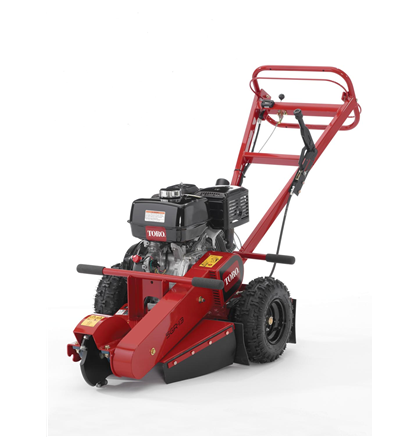 Request A Demo
Well-balanced, easy-to-operate and simple to maintain, the SGR-13 gets the job done. With the Greenteeth cutter, you're assured of the smoothest cutting experience of any walk-behind stump grinder on the market. The SGR-13 is great for grinding small stumps in areas with tight access.
Engine

13 hp (9.7 kW) Honda® GX390 

Cutter Depth

27.94 cm below grade

Cutter Height

35.6 cm above grade

Cutter Wheel

23.8 cm diameter

Cutter Teeth

3 'Greenteeth'

Clutch
Centrifugal
Belt
Double 3V Belt
Dimensions

Length: 185.4 cm
Width: 73.7 cm
Height: 104.1 cm at the operator's controls

Weight

109 kg

Warranty*

1 year limited warranty

*See your certified Toro dealer for full details on warranties.
You May Also Like