Toro T5 RapidSet™ Series Rotor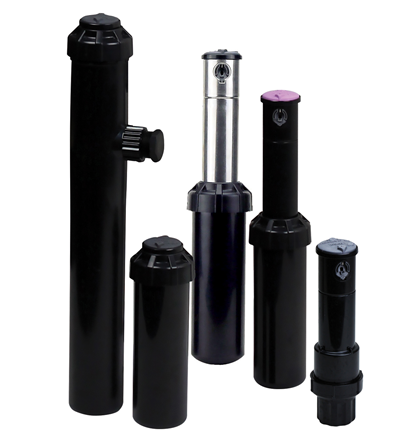 The Toro T5 RapidSet™ Series Rotor is packed with features, including an industry-leading 5" pop-up height, advanced nozzle technology and superior debris-tolerant seal.
RapidSet™ arc adjustment offers a quick and effortless way to adjust rotor arc settings with no tools required. It works with just a few twists of the nozzle turret. Turn the head clockwise to set the right arc edge; turn the head counter-clockwise to increase the arc to the desired position. The arc can be reduced in a similar fashion. A built in 'slip-clutch' protects the gears during adjustment.
| | |
| --- | --- |
| Radius | 7.6 - 15.2m |
| Flow Rate | 2.8 - 36.7 Lpm |
| Operating Pressure Range | 170 - 450 kPa (Max. 517 kPa) |
| Trajectory | 25° standard, 10° low angle |
| Pop-up to nozzle | 125mm (lawn), 300mm (high pop) |
| Inlet | 20mm |
| #3.0 nozzle | Factory installed |
| Warranty | 5 years |
| Options | Check valve, stainless steel riser, effluent |