Toro Precision™ Soil Sensor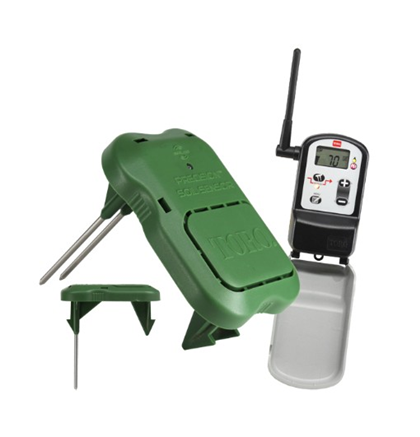 Leveraging Toro sensing technology used on high-end commercial sites and world-class golf courses around the globe, the Toro Precision™ Soil Sensor reduces water waste by continuously measuring moisture levels in the soil and determining when to allow your controller to water, maximizing the efficiency of your irrigation system.

Communication between the sensor probe and receiver is completely wireless, so installation is quick and easy with no digging required.

Watch footage of the Precision Soil Sensor.