ProPass™ 200 Wireless (44751)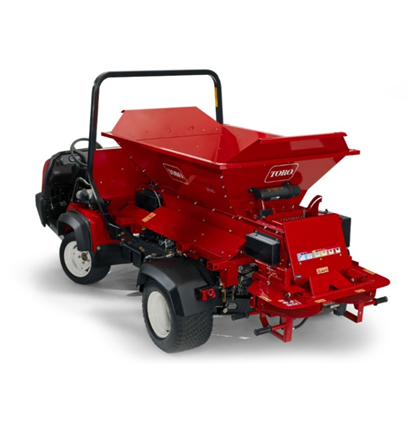 Broadcast-style topdressers provide application versatility, from ultralight dustings to ultra-heavy aeration hole filling. The ProPass™ 200 delivers accurate spread patterns on the first pass. Tow behind or Workman mounted versions available.
An optional new wireless controller lets you make real time adjustments from up to 100 yards away. You can change the spinner and conveyor belt speed, make quick changes to settings, and store settings for future use. The new wireless remote control improves durability and battery life. A self-contained diagnostic features (via flashing LED) helps diagnose faults for easier troubleshooting.
| | |
| --- | --- |
| Application Rate | Ultra Light to Ultra Heavy |
| Belt | Single piece, vulcanized, self-tracking (no seams) |
| Hopper Capacity | 0.54 m³ level, 25 ft³ 0.71 m³ heaped |
| Spreading Width | 2.744 m to 10.67 m |
| Warranty | 2 year limited warranty |
| | |
| --- | --- |
| Storage Stands | Provides an easy means to store your ProPass™ when removing the unit from a truck mounted assembly. |