Low Voltage (32 VOLT) Cable Connectors Scotchlok® Gel-filled Wire Connector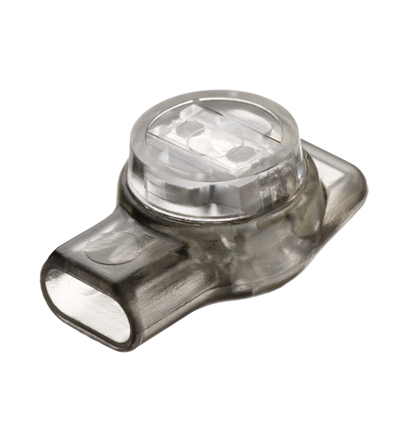 • Moisture resistant wire connector for two or three copper wire connections. Suitable for 0.5mm2 cables. Maximum insulation OD is 2mm for the two outside slots and 1.9mm for the centre slot.
• No need to strip the insulation back. Push the cable all the way to the stop. With all cables inserted, squeeze the orange cap with a pair of pliers. Check the gel oozes out of the connector slots.
• Test to ensure cables are firmly held within the connector.