Low Voltage (32 VOLT) Cable Connectors Scotchlok® Gel-filled 314, 316IR 2/3 Wire Connector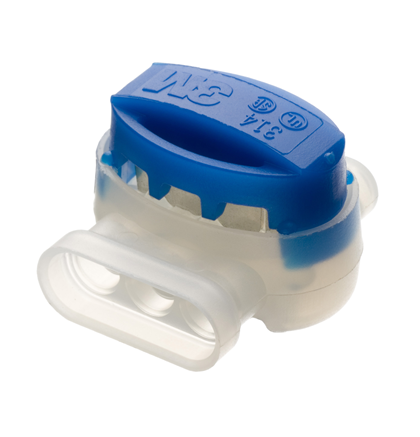 • Moisture resistant wire connector for two or three copper wire connections. Suitable for 0.5-1.5mm2 cables. Maximum insulation OD is 3.8mm.
• No need to strip the insulation back. Push the cable all the way to the stop. With all cables inserted, squeeze the orange cap with a pair of pliers. Check the gel oozes out of the connector slots.
• Test to ensure cables are firmly held within the connector.
• 314 0.5 – 1.0 mm2, 316IR 0.5 – 1.5 mm2.