Irritrol MC-E Blue Series Controllers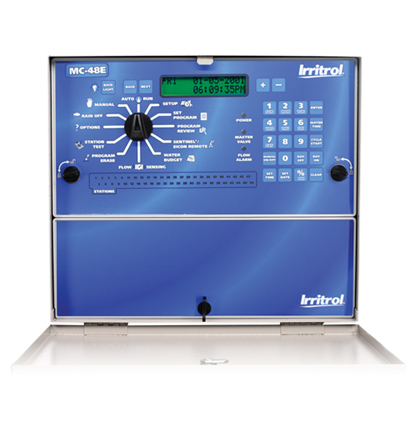 The MC-E Commercial Controller in its rugged, lockable, vandal-proof steel cabinet boasts a modernised feature set that includes:
• scheduling versatility of 8 independent programs
• state-of-the-art flow monitoring
• program looping
• second master valve option

With six different models to choose from and a host of commercial-grade features, the MC-E Series provides a wide range of scheduling versatility for small to very large landscape applications.

Station count 8 to 48 zones.

Outdoor model only.