Irritrol I-PRO™ Series Pop-up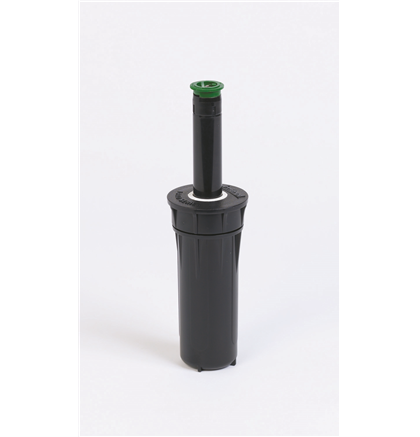 Irritrol's I-PRO™ Series spray heads combine a pressure-activated wiper seal and advanced formula lubricant that virtually eliminate troublesome stick ups.

Add a unique tapered lip design that prevents debris from entering the body and you have a spray head with superior performance. It's rugged and reliable with a textured body style for a non-slip grip and even easier installation.

Available in four pop-up heights with side inlet and check valve options, the I-PRO™ Series fits most landscape applications.
| | |
| --- | --- |
| Inlet size | 15mm (½") female uni-threads |
| Exposed diameter | 57mm |
| Body diameter | 41mm |
| Body height | |
| I-PRO300 | 124mm |
| I-PRO400 | 146mm |
| I-PRO600 | 235mm |
| I-PRO1200 | 407mm |
| Side inlet | 111mm from centre of side inlet to top of cap |
| Recommended working pressure | |
| Standard | 138-345 kPa (max 517 kPa) |
| CV | 172-345 kPa (max 517 kPa) |
| Radius of throw | 1.3 – 4.9 metres |